C J INVESTIMENT ACADEMY
(function(m, o, n, t, e, r, _){ m['__GetResponseAnalyticsObject'] = e;m[e] = m[e] || function() {(m[e].q = m[e].q || []).push(arguments)}; r = o.createElement(n);_ = o.getElementsByTagName(n)[0];r.async = 1;r.src = t;r.setAttribute('crossorigin', 'use-credentials');_.parentNode .insertBefore(r, _); })(window, document, 'script', 'https://ga.getresponse.com/script/a78a58f0-aaa8-42bd-b456-6583c78483e5/ga.js', 'GrTracking');




Discover a New platform that makes blogging much easier,As Easy As Email to send videos, articles to your Blog from your mobile phone.
"It always seems impossible until it's done."
— Nelson Mandela



Hi ladies and gentlemen;
Thank you for visiting us.
My name is Charles Kaluwasha, the CEO and Company's training manager at C J Investiments Pty Ltd, LifeOnTheNet.Com  and Build A Wealth System where we give away 200 fully functioning WP sites.    It is an honour and privilege to share with you virtually, and what our company stands for? To be the number one education and mentoring site for thousands of homeowners and investors by helping and supporting them to rebuild their wealth and leave a legacy for their family. We have a fantastic Mentoring Program and  Entrepreneurship, Financial Literacy courses and real estate rescue program
Before we start, let me share with you a little about myself, including my background and the
company philosophy.
I'm married with four children, and two grandchildren and live In Perth, Australia.
Besides my work as a nurse, I enjoy writing articles, and books, mentoring people, practising and singing Gospel songs, gardening and travelling.
I started my company as a sole trader and later partnership entrepreneur in Kalulushi Zambia, in 2001.
To make my dream to study abroad a reality while providing income for my family to survive, I found three solutions:
Open a drug store in my town in Kalulushi, Zambia.

Buy a small farm to grow vegetables that would be sold at the local market

And keep chickens to sell.
After moving to New Zealand in 2003, I worked hard as a student, then as a full-time nurse while taking courses to get additional degrees, climbed the ladder and sent money to a family who stayed back in Zambia.
My dream to reunite the family eventually came true. The five of them came to join me in New Zealand in 2005.
My strong mindset, determination, hard work, willingness to gain more knowledge, and association with positive and successful people made this possible.
From there on, I  kept being open to new ideas that moved me up to Australia and ventured into multifamily investing in 2014.
I am an example to so many people in our community of Diaspora, and for showing them that whatever their conditions, they can make their dreams a reality if they adopt the right mindset and take the right actions.
More info: "Bringing Value, Solving Problems and Leaving a Legacy" (p. 244)
"If you really want something valuable, never give up, Focus on your Mission, and be open to see new Opportunities" – Charles Kaluwasha
I Thank You.
Charles Kaluwasha
C E O- CJ Investiments Pty Ltd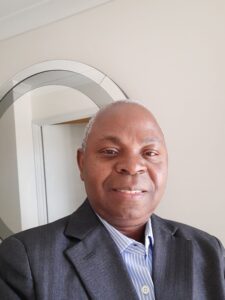 Reminding you of the two CJI rules for building wealth: Start saving and investing as soon as you can. ‎