Hello, my name is Charles Vincent Kaluwasha, the Founder of C J Investiment property and LifeOnTheNet7.com and currently controls over $1.5M in multifamily real estate investments across Australia.
I am the leading authority on apartment building investing and have helped 3 others purchase over 2 family units valued at over $4M through my content training and coaching programs. Coaching and development that is designed to help you thrive in this constantly changing world!
Because of entrepreneurial activities, success stories, confidence, and trust people have, we have become the most "hunted" team, such that, one family decided to partner with us to build wealth together.
Besides, real estate experts, solicitors, accountants, mortgage brokers and entrepreneurs have joined our real estate syndication club to work together as a team to invest in multifamily properties in Australia, New Zealand, and later in Zambia.
With this synergy, we have a competitive advantage to help many people create wealth even in this unprecedented time of Covid-19. Our e-learning platform will continue to provide value to our students and investors to empower them with financial literacy in order to invest confidently and be financially independent, enjoying life and leave a legacy for their children.
There is a saying that states, knowledge is power, but I would add that knowledge is the dollar in one's bank!
Want to leverage our experience and expertise in investing smarter and wealth creation, or assist in any way on this property journey, please do not hesitate to contact us or subscribe to our newsletter for updates and bonuses.
We have created this company to inspire, raise your awareness, find your purpose in life and achieve financial freedom faster and legitimately.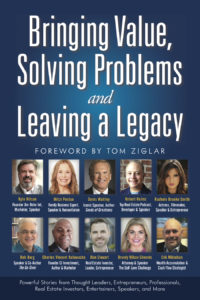 Timing is of the essence in your life. Stuart Zadel stated, "Once you have spent your money, you can always make it back, but once you've spent your time, it's gone forever."
All of us have spent a lot of time on things that do not secure our future!
But when we become aware, we want to catch up. That thought has driven me ever since- both personally and professionally. Started searching, reading books and following those who have made it in life.
I have attended workshops, live events and masterminds to learn about real estate investing  in multifamily units.
Since then, I have earned a health profit from my first property deal in New Zealand, improved negotiation skills and now look at life through a different angle.
That which was an idea became a reality. I formed this company in the comfort of my home office to help individuals- homeowners more especially Australians targeted by banks to repossess properties for mortgage defaults.
Since its inception in 2015, C J Investiment has helped more than five investors who have invested more than AU$2M of private equity across 4+ commercial real estate properties.
We have partnered with some of the most experienced and successful asset managers, brokers, financial advisers, developers and property and tax experts across Australia, New Zealand, and Zambia.
In business, there are two ways to create wealth, the smart way by leveraging the work of successful entrepreneurs or the hard way by doing it yourself.
We started leveraging relationships with EKCAPITAL Group and other specialised partners, to provide investors and homeowners access to pre-vetted institutional quality investment opportunities.
 We are here to help people like you develop a smart way of creating wealth while there is time.
History teaches us that, "Än hour's conversation across a table with successful people in any field is worth a whole year's reading on the same subject."
The question is if you had the choice to spend a few hours with someone who has achieved what you want to do or go for a self two year's study, which one would you choose?
I guess you would choose the former- just like I did, that's why you would like me to help you.
Here is my track record.
I worked hard at school and became an asset to the family. Today I am an extraordinary entrepreneurial webmaster, real estate entrepreneur, investor and, author and coach.
I provide advice to new businesses about affiliate corporations, marketing strategies and superior products that can help them to excel in their entrepreneurial effort.
I am the owner of lifeonthenet7.com, cjinvestiment.com  and buildawealthbusiness through which I review the most lucrative internet home-based businesses and business opportunities, providing people with a gateway to financial success.
During my collegiate career, I earned a Diploma in Nursing from Mufulira School of Nursing, Zambia and Masters' degree from the Victoria University of Wellington, New Zealand. Throughout my incredibly impressive career, I have been a recipient of numerous awards, including an award for managing the outpatient department at the  Kalulushi Mine Hospital in 1994; Award for recognition following a successful malaria campaign at Chambishi Mine Hospital in 2003; Award for championing the  Magnetic Recognition Program at Hutt Valley Hospital in New Zealand and a Top Achiever Award from SFI in 2009.
On May 24, 2012, Stanford Who's Who featured me to the exclusive ranks of premier professionals because of his exceptional entrepreneurial effort.
In 2017, I won a complimentary  Product Innovation Awards (Consumer Brands)offered by the World Brand Award for an outstanding business blog.
And I have been an author since 2010 writing life-changing articles on E-Zine platform. In 2020 I co-authored a book on "Bringing Value, Solving Problems and Leaving a Legacy" that has is inspiring thousands of people around the globe. The testimonials coming through are phenomenal.  This is a companion book to guide and coach you personally!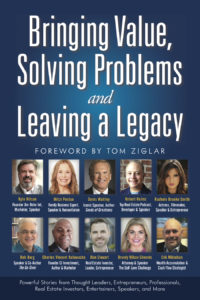 Many successful people you may have heard or seen, were not born rich but surrounded themselves with people who knew more than themselves. They leveraged their time and expertise. Someone was looking over their shoulder; in the end, they became successful people in society.
With this extensive background, we have developed this business model to help you to generate a residual income in real estate and other business entities faster. Please refer to our model of service-investing in real estate.
The knowledge I have gained from DG Institute, Asym Capital Investment, REIWW and the ten years of personal experience gives me more advantage to serve you better.
My creativity, and the proven step-step strategies I have put in place, can work for anyone, anywhere in Australia and many other countries where people are allowed to own and trade as entrepreneurs.
We shall be your guide in building your real estate portfolio with tools and experienced professionals in the world.
Take time to navigate and explore the services we provide. You will be pleased to work with us as your partners in wealth creation.
We undoubtedly bring value, solve problems and provide smart solutions to our clients.
And remember: Mindset matters most when it comes to ALL forms of success, so keep feeding your mind the good stuff only!