To start making money in real estate, here are the first steps
This can make it hard for an entrepreneur to invest in certain areas of real estate with little risk, though. When the pandemic hit, the real estate market changed in a matter of hours. Now, people are trying to figure out how to deal with the "new normal" of a post-pandemic real estate market. People who buy or sell real estate in that group should read this to learn how to be the best in today's market.
To avoid these problems, start your preparation for real estate by going over your budget first.
Make sure your bid is just right. We provide this service with a free consultation.
A bidding war is likely if you want to buy a home. First things first: The bidding frenzy reached it's peak in the early days of the pandemic
Don't be greedy.
Sellers will be happy with this, but they'll also need to be self-controlled in this case. If you're trying to sell your home, you can't just overprice your home and then sit back and watch a bidding war happen while you do nothing. During the pandemic, a lot fewer people are fighting over homes now that things have calmed down a lot.
Keep a Holistic Mindset.
As a general rule, try to ask big questions about your home at least a day before you make a decision. There are a lot of ways to do well in a hot real estate market, from cleaning up your finances and getting more money to making smart bids and setting good home prices. Do your research, take things one at a time, and give yourself enough time to make each choice with confidence.
For Australian Home Owners and Investors, be informed that the RBA has increased the interest rate to 0.35 per cent as per Press Briefing yesterday
What does it mean for you?
All the big banks have announced they would pass on the rate rise by 0.25 per cent across all banks. Raising interest rates makes borrowing money more expensive meaning for people with mortgages now, their repayments are higher.
On the other side of the coin, when borrowing becomes too expensive, demand for goods and services can become less, bringing the overall cost down.
According to the home loan rate change calculator(Mozo) someone with a principle and interest rate loan of 3.5 per cent interest rate of $5000,000 with 25 years remaining would be paying $68 a month now that the RBA increased the cash rate by 0.25 per cent.
If you need help we are here to assist work out some options that will caution the hike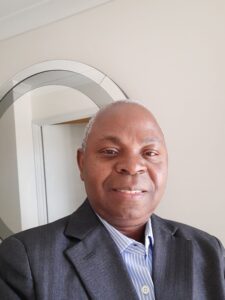 Reference Data
How not to sell your house – Chicago Tribune. https://www.chicagotribune.com/real-estate/chi-restate-0719-sell-homejul19-story.html
Building costs still in flux as lumber prices cool off …. https://communityimpact.com/houston/conroe-montgomery/housing-real-estate/2021/07/16/building-costs-still-in-flux-as-lumber-prices-cool-off/
How not to sell your house – Chicago Tribune. https://www.chicagotribune.com/real-estate/chi-restate-0719-sell-homejul19-story.html