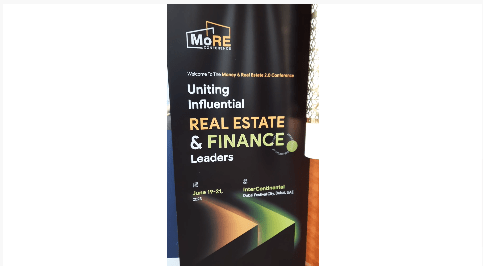 Selecting The Correct Investment Portfolio
CJ Investiment is a real estate investment company that helps ordinary people own or invest in small apartments and create wealth for themselves. The company partners with financial lending institutions to access better deals in Australia's major cities such as Melbourne, Sydney, Brisbane, and Perth. CJ Investiment focuses on income-producing properties that will generate positive cash flow upon acquisition and appreciate in value over the expected hold period of seven to ten years.
CJInvestiment Property has been in operation since 2017. The company was created for the specific purpose of identifying, developing, and purchasing a diverse portfolio of real estate assets. The company has been formed to acquire various real estate assets throughout Australia and Zambia. It is expected that the company will focus on Class A and B multifamily properties but may also consider commercial real estate assets such as self-storage, warehouses, industrial, office, and retail properties.
Wealth Control
CJInvestiment Property controls more than $1.2 million in real estate investments. Our principals have over 20 years of combined experience in real estate investing and other investment portfolios. We have successfully invested, renovated and managed over 4 properties at an average occupancy rate of 95%
Business Strategy Market Identification
Identify early opportunities in emerging markets with untapped potential for rental growth and property appreciation. CJ Investiment has applied this approach to investing across the sector. Property Acquisition Leverage clearly defined acquisition criteria and operating platform to acquire properties where value can be created. Strong Partnerships with lenders and financial sponsors that provide financing as well as relationships with contractors, property owners, brokers and other real estate professionals to provide access to proprietary deal flow.
Improve Asset
Longstanding partnerships with renovation and repositioning professionals with local market knowledge and expertise to complete high-quality, high-amenity property renovations that command higher rents. As well as relationships with third-party property management companies to improve tenant profiles.
Monetise Asset
Monetize assets with a proven track record of generating superior returns while never having lost any investment capital.
Difference Attractive and positive returns with Strong Shareholder Alignment By investing with CJ Investiment, Investors can earn a six per cent (6%) annual preferred return (paid quarterly). We apply the "Investor first" approach and commitment to transparency in all aspects of operations. Management invests alongside institutional partners, family offices and accredited Investors. 1031 Exchange capability creates an "accumulator effect", Investors stay in the deal after the Return of Capital and continue to receive gains.
The Process
WE BUY: CJ Investiment finds the deals, negotiates the purchase and financing, and closes the deal.
YOU INVEST: Accredited and non-accredited Investors become partners in the actual real estate. This is NOT a REIT or Stock
WE COLLECT RENT: Our portfolio of properties generates monthly rental payments from our creditworthy tenants.
YOU GET PAID: We payout cash distributions monthly to you, the investor.
Equity Upside: Equity appreciation upon refinance or sale boosts overall return.
Attractive Returns: Apartments remain stable during recessions, as well as during stable and rising interest rate environments.
Cash Flow: Receive steady cash flow through annualized distributions, paid out quarterly.
Pass-Through Depreciation: A tax benefit tool that allows the Investor to utilize a passive "loss" from depreciating improvements to offset other passive income. Investors are strongly encouraged to consult a tax advisor.
Portfolio Diversification: Adding investment real estate to your portfolio will help offset the volatility of other high-risk investments, such as stocks and bonds, leading to increased stability in your investment portfolio encouraged to consult a tax advisor.
Own Real Estate Without Management Headache: Clear Capital outsources property management to well-known property management companies(Motion Property) To ensure tenant satisfaction in your investment portfolio, you are encouraged to consult a tax advisor.
ACQUISITION CRITERIA
Acquire underperforming, undervalued multi-family assets and reposition with high-quality amenities to increase occupancy and rental rate
Property Size: 6 units and above
Markets: Middle Ring
Hold Period: 3 to 10 years
Price: $1 million to $15 million
Purchase Terms: Cash plus debt from lenders and financial sponsors Due Diligence: Ability to purchase with an aggressive due-diligence window and fast close
Funds will be made immediately available to the company once the company raises a minimum of $100,000 ("Minimum Offering") in a designated bank account.
Funds will be used for acquiring real estate assets throughout Australia and Zambia as well as for working capital.
Why Zambia?
Zambia is one of the African countries that has a stable government with potential and rapid economic growth in the region. Many foreign investors are flooding there to set up industries and factories. These people will need accommodation. Zambia has thousands of hectors of undeveloped land in major cities. It is estimated that by 2025, the population in the major cities will triple and accommodation will be scarce.
CJInvestime
nt
is consulting with local authorities to purchase land for the projects. The Company intends to invest capital from the proceeds of the above Offering for the first three (3) years. Thereafter, the Company will hold and, eventually, sell assets purchased. The minimum accepted from any Subscriber is $50,000. Subscription funds may remain in the Company's segregated Subscription account for up to 180 days from the first date of deposit. We take pride in our processes to ensure profitability by:
Minimizing risks by buying the right property at the right price (and ensuring that we will have at least a 30% margin)
Always get hazard and liability insurance, and our private lender is named as a mortgagee (or "additional insured") on the policy
Ensuring our legal team is very experienced when it comes to handling foreclosures
Interested parties will be invited to submit an application to the
Ceda
r Tree Equity Fund for consideration.
If you want to partner with us, please book a 30-minute session by clicking on the button below.
A confirmation email will be sent to you immediately.
P.S.
Whether you're a seasoned investor or brand new to investing in a real estate portfolio,
we invite you to join our Investor Club
to learn about our upcoming investment opportunities. Looking forward to working with you 🙂