How you can avoid the mortgage stress level today
Many Australians are looking for strategies to pay off their debt faster as interest rates rise. But where do you even begin?
It's no secret that many people's personal finances are a major source of worry. You may also wonder how to manage your debt before you end up paying a lot more in interest and fees due to rising interest rates dominating the news cycle.
The greatest moment to assess your present financial status is now, while interest rates are still very high (in comparison to earlier decades), and several new digital lenders are starting to enter the market. Consider taking steps to pay off your mortgage to get the desirable debt-free status.
Here are five strategies to accelerate mortgage repayment for people who are unsure of where to begin.
1Discover a more affordable, competitive interest rate
With over 4,000 lenders competing for your business in the current mortgage market, finding a lower interest rate shouldn't be too difficult. Check out alternative leaders who are applying pressure to the Big 4 if your bank won't budge.
How do I request a lower price?
Decide which aspects of your present loan you wish to keep, and then evaluate the interest rates charged by several lenders for loans with similar features. If you find a lower rate anywhere else, you should take advantage of it; if not, you can ask your existing lender to match it or provide you with a less expensive option.
I recently reduced my repayment from the recently RBA rate announcement from 5.6% to 4.34% with a $4000 cash just by changing my lenders. Yes, I clenched the deal with the help of my diligent broker Eren. If you don't have a broker, I recommend contacting him by completing this form.
Hi Charles,
Good news, I think we may be able to refinance and reduce your rates.
Golden Bay – $326k loan – 4.34%.
Pimpama – $357k loan – 4.69%.
310 Grove – $412k loan – 4.69%.
If we apply before 31/10/2022 you will also receive a $4,000 cash back at settlement.
ALSO- as the valuations on all three properties have come in good, there is equity there which we can release if you want to pay out and close any personal loans, credit cards etc.
You better do it before the end of this month for you to get a better deal
-Eren
When asking for a loan, it's crucial to ensure you come across as a strong mortgage broker with a decent credit rating and the capacity to negotiate good deals.
Avoid using "Interest-Only."
Although an interest-only loan has advantages, such as lower repayments that will let you pay off less and keep more cash on hand, it won't help you finish your mortgage sooner.
Why? Suppose you decide to only pay the interest on your loan for a specified length of time. In that case, you will have to pay the required principal amount at a higher rate once the interest-only term expires (which can sometimes be thousands of extra dollars in interest).
Unleash the redraw and offset powers
Offset accounts, like regular savings accounts, are connected to loans for investments or homes.
The value of any cash in an offset account is removed from your mortgage loan balance rather than receiving a separate interest payment from the bank for your savings (with interest calculated on the difference).
As you will typically save more on house loan interest than you would probably make on a separate savings account, this can be a terrific method to put your savings work for you (especially now that interest rates are so low).
Increase the amount of your recurring repayments.
One easy strategy to pay off your mortgage more quickly is to increase your regular repayment amount.
Most of your payments in the first five years of a conventional 25-year principal and interest mortgage will go towards paying down interest because major banks compute interest daily. This means that any additional money you provide during that time will lower the interest you pay.
You can receive worthwhile benefits with little more repayment. You might reduce the duration of your debt by as little as a dollar or two per day.
Pay additional lump sums back
Consider applying lump-sum payments to your debt if you have received them.
Collect any end-of-year bonuses, tax refunds, or extra money from selling household items that you no longer need. Everything helps, and setting aside this extra cash will have a significant impact over time to help you quickly pay off your mortgage.
Note: Confirm whether any fees will be associated with making any additional repayments with your mortgage provider.
Avoid the mortgage stress level today! There are several solutions accessible, even though not all Australians are in a position to pay off their entire mortgage over the next year or so due to budgetary constraints. Whatever your circumstance, right now is the ideal moment to research the greatest offers available, especially while interest rates are skyrocketing.
Charles Kaluwasha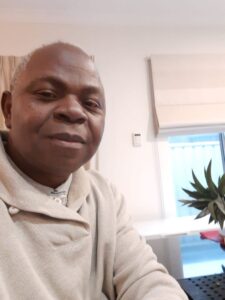 P.S Through a smooth digital experience, EKCapital & C J Investiments, a digital mortgage brokerage team, offer exceptionally competitive home loan rates. With a home loan customised to your circumstances, their team of amiable Lending Specialists aims to give you more freedom and a more positive financial experience.