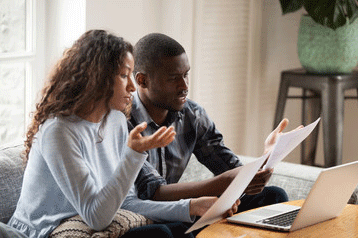 How to Manage and Engage Remote Teams
Even if you're working in an office, you may use gamification and other team-building strategies to boost employee motivation and happiness.
In what ways is working from home difficult?
An employee's biggest concerns are time management, feelings of isolation and misunderstanding. It is common for employers to lack the knowledge and resources necessary to provide adequate support to employees working from a remote location. Technology, home distractions, and lack of teamwork all make it difficult for businesses to keep their employees motivated. If companies want to succeed in remote working, they must address the issue of employee motivation head-on.
How to Manage and Engage Remote Teams
Not every company approaches or manages remote work the same way. When it comes to employee engagement, studies show that managers are responsible for 71% of the success of their employees. Many remote managers find it difficult to get their employees to perform at their best. Management should begin today to engage with their remote staff in new and meaningful ways if they want a highly engaged and effective workforce. We use ASANA workflow to manage tasks and engage our remote teams.
When it comes to motivating your employees, there are a few things you can do.
Recent events have shown how successful remote work can be, and technology has played a major role in making that feasible.
Define what you want to accomplish.
Working from home is associated with an increase in effort of nearly 75% of employees. As long as companies clearly define and measure their employees' responsibilities, this should be possible.
Assert Yourself in the World
Effective communication between managers and distant workers is essential to preventing confusion and discouragement.
Give praise and encouragement to those who deserve it.
Making remote workers feel appreciated and recognised is just as important as keeping them informed on a regular basis.
Incentivize the exchange of knowledge
Employees should be encouraged to pass on their knowledge and lessons learned so that their coworkers can benefit from it.
Health and well-being should be promoted
Working from home can have its advantages and disadvantages.
Encourage a consistent level of participation.
These tools can help employees who work from home to stay in touch with one another and the rest of the company.
Surveys can be used to gather information.
Employees may be more forthcoming in surveys than in face-to-face meetings for the simple reason that they are less likely to be identified.
Provide opportunities for advancement in one's career
Even those working from a distance need to be aware of the possibility of advancement within the company. In order to provide remote workers with a fair shot at progression, management can simply design a method for recognising the positive influence a remote employee has on the organization's success.
Rely on game mechanics
There are several methods that firms can recognise, reward, and motivate their remote employees to achieve greater performance goals through the use of gamification. It has been proven that our games, such as "Spin the Wheel," "Spot the Ball," and "Quiz Creator," can motivate sales teams, attract high-quality employees, and educate and engage employees. It's exciting for employees to be recognised for meeting targets by taking cryptic image quizzes. Other applications that have worked effectively include games that reward employees for good work and ones that track an employee's onboarding progress.
Resource data:
Is working from home eroding company cultures?. https://www.linkedin.com/pulse/working-from-home-eroding-company-cultures-harvey-nash
Perks and pitfalls of working from home | APS. https://psychology.org.au/for-members/publications/inpsych/2020/june-july-issue-3/perks-and-pitfalls-of-working-from-home-(1)
15 IDEAS FOR INCENTIVISING EMPLOYEES WHO ARE WORKING FROM HOME – BeeLiked