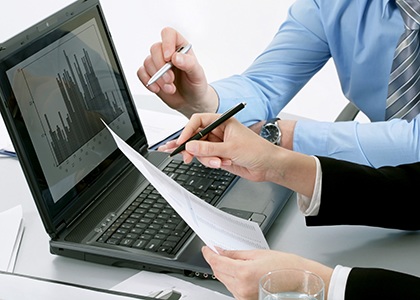 A Case Study: Dokonalá Káva's average order value through Smarstupp has increased by 127 per cent.
This Case Study provides value in the use of digital tools available online. There is no excuse for any entrepreneur to tap into the new technology. If Dokonalá Káva can use it to increase by 127 per cent you can as well!
COMPANY
Dokonalá Káva began as a tiny webshop in 2015, founded by Jan Houdek. They now have an on-site store in Brno with a showroom full of good coffee, coffee machines, barista equipment, and their now-thriving e-shop. They even provide barista training!
CHALLENGE
Dokonalá Káva needed to communicate with their website visitors frequently. Most essential, they wanted to provide their consumers with the most accurate information in the shortest time feasible. Email is too slow for them, and phone interaction is ineffectual, if not archaic. They discovered that live chat was obviously the fastest and most acceptable choice for them to respond quickly to client concerns.
Dokonalá Káva, being a well-established participant in Brno's competitive coffee market, understood they needed to deliver the most satisfactory possible online buying experience to stand out from the crowd. Dokonalá Káva uses Smartsupp to take their business to the next level and generate extraordinary sales results through human, and chatbot live chat conversations in response to the growing demand for superior online shopping experiences worldwide.
Coffee, coffee machines, and barista equipment are of the highest quality. They even provide barista training!
The technique and major aspects used by Dokonalá Káva
Live conversation
Dokonalá Káva can be available when their clients need them the most with Smartsupp Live Chat. They are open regularly from 8:00-17:00 on their e-shop, and from 8:00-22:00 during peak season. In fact, many customers return to their e-shop because of the positive customer service experience they had via live chat, whether it was with a human or a chatbot.
Chatbot
Dokonalá Káva saved money and precious customer service resources by minimising human assistance for FAQs by using Smartsupp's chatbot to weed out repetitive questions. They discovered that the chatbot was often more effective than human support in answering consumer concerns and that by setting it up correctly the first time, you won't have to make any more revisions. They may also use the chatbot as a virtual barista and coffee guide by building up several coffee preparation, flavour, and packaging size options. "Everyone wants human assistance," Jan Houdek said, "yet the chatbot addresses a big portion of consumer concerns and requests without the need for human customer service."
App for mobile
Dokonalá Káva's crew is always available for its customers thanks to Smartsupp's free mobile app, which allows them to leave the office and stay connected comfortably in the evenings. They can never miss a client question with the mobile app, which helps them keep their impeccable reputation for exceptional customer service.
Recordings on video
Dokonalá Káva uses Smartsupp's incredibly informative video recordings function to discover and fix bugs and errors on their website before they become a problem for users.
Statistics on chat
The chat statistics for Dokonalá Káva speak for themselves–their pride in customer service, along with Smartsupp's capabilities, enables them to provide amazing help to their guests, exceeding all expectations and needs.
120monthly conversations
150chatbot monthly interactions
95%satisfaction rating
39s first response time
Smartsupp delivers outstanding outcomes
Customers who dealt with both a chatbot and a human assistant (Segment 1)
Dokonalá Káva's notable reported results from employing live chat help with people or chatbots include:
First, visitors who interacted with live chat had a 379 per cent greater conversion rate than those who did not.
Second, only 2% of visitors who received live chat support accounted for 15% of total revenue–in other words, even a tiny number of visitors using the web chat had a significant impact on overall earnings.
Third, the average order value per conversation visitor climbed by 127 per cent.
Fourth, they discovered that every tenth interaction resulted in a conversion, implying that if you stay online, reply fast, and use live chat as much as possible, you will automatically generate online purchases through chats.
The conversion rate of +379 per cent
Chatters have a 379 per cent higher conversion rate than non-chatters. Smartsupp users are 3.7 times more likely to purchase.
15 per cent of income
The revenue generated by 2% of visitors (who talk) is 15%. A small number of visits can have a significant financial impact.
+127 per cent order value on average
When customers interact, the average order value climbed by 127 per cent. Stay online, respond fast, and engage in as many conversations as you can.
Every 10th The discussion concludes with a conversion.
Conversion occurs every tenth talk. Stay online, respond fast, and engage in as many conversations as possible.
Customers who only interacted with a chatbot (Segment 2)
Dokonalá Káva revealed the following results while looking at live chat performance with solely chatbot (non-human) assistance:
The conversion rate of visitors who received advice from a chatbot increased by 248 per cent.
Second, only 0.5 per cent of visitors interacted with the chatbot, yet they accounted for 5% of total income.
Third, the average order value jumped by 150 per cent when individuals communicated with the chatbot.
Finally, a sale was made every 20th live chat interaction with the chatbot.
These findings suggest that, when properly configured for an online store's objectives, the chatbot efficiently assists shoppers in selecting the appropriate product and greatly increases sales.
+248%conversion rate
0.5% of visitors who interacted with chatbot make
5% of revenue
+150% average order value
every 20th chatbot interaction ends with conversion
Visit Dokonalá Káva's website at https://www.dokonalakava.cz/ to see how their chatbot and live chat services function. Their narrative and attitude may be a true source of inspiration for anyone trying to attain the same excellent outcomes they did with Smartsupp.
CONCLUSION
Dokonalá Káva took advantage of Smartsupp's live chat and chatbot features to boost sales. They achieved demonstrable success by staying online when their consumers needed them most, setting up their chatbot accordingly, and keeping an eye on the mobile app, moving their overall revenue to the next level.
Will you be the next Smartsupp online retail success story? Sign up at smartsupp.com if you're interested in using Smartsupp to track your results and would like a free Google Analytics template.
Charles Kaluwasha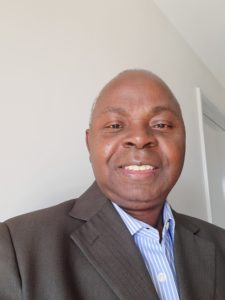 P.S. Your one-stop destination for all things real estate is here!
Your capacity to move quickly is your best edge in this particular market. The real estate market is tremendously competitive, with high demand and low supply. C J I and EK Capital can help you secure finance quickly and easily for your next real estate project.