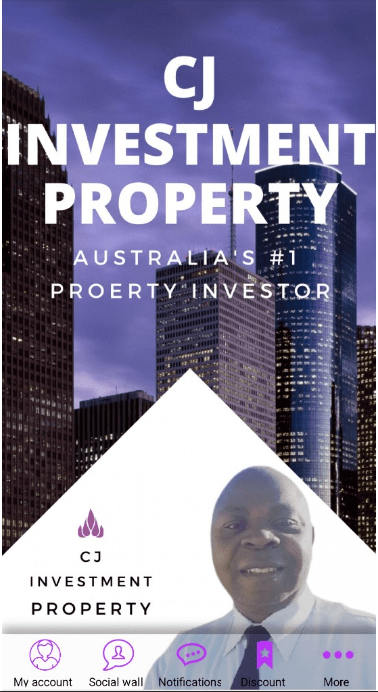 6 years anniversary for CJInvestiments
In my journey as a Founder and CEO of CJInvestiments, I want to thank my network on LinkedIn, family and friends, my students and clients for the support rendered to me and my team over the years. It has not been easy to maintain the momentum.
Cash flow was not coming on our side, but we managed to use our limited resources from our salaries with my wife Joyce.
The most important was wiping and clearing our limiting beliefs and overcoming resistance that is common in every person on this earth.
As soon as our mentality shifted to realign our vision and expand our capacity to manifestation, then did we saw things unfolding.
We could see people coming to us to establish joint ventures and partnerships.
Partnered with Averoft to develop an Entrepreneurs Capital Solution where entrepreneurs raise capital for their businesses.
Here investors are invited to fund any of the businesses they wish to support.
Entered into JV with strategic partners;
ENTREPRENEUR DEVELOPMENT CIRCLES OF ZAMBIA LIMITED
MUSHROOM GROWERS SCHEME, EDC/CJI ZAMBIA LIMITED
EK CAPITAL  Pty Ltd, Sydney -helping investors secure investment properties in Australia
SILVEREST ESTATE STUDENT ACCOMMODATION, LUSAKA ZAMBIA
African Language Academy of Australia
The video below is one of the successful joint ventures in our investing journey.
I developed a software platform to help entrepreneurs scale their businesses with AI and other software tools.
Here we offer many digital services such as
Software Development
Booking system
Website development and Mobile Apps
Remote Development Teams
SEO
We have done some research into the following projects:
Our organisation [EDC & CJInvestiments]have already started registering for an online taxi booking service like Uber. Online taxi booking is to be developed by Mindhat Solutions Pvt Ltd of India. This is an Uber, Yango or Ulendo-like business. The plan is to introduce this business in Lusaka, Livingstone, Ndola and Kitwe. We have already engaged the platform developer as aforementioned and have since sent through the scope of work project timeframe and have indicated the project cost. We have also written ZICTA to seek guidance on the requirements, it being an online taxi. Today, a reply has been delivered to our offices. My partner working outside Lusaka will read the response from ZICTA on Monday. We have also written to the data protection commissioner's office since we will collect clients' personal data. So, if people are comfortable and trust us,  we invite you to join hands and pursue this business in Zambia as partners. We have been transparent in our dealings since 2019, and I trust my  Partner and CEO of EDC, Zambia Ltd.
Satyukt Analytics, an agricultural technology startup, has launched its satellite-based mobile application, Sat2Farm, on the iOS and Android platforms. The app offers precise farming recommendations to optimize crop production and reduce costs for farmers worldwide. The app provides comprehensive farm-level data, reducing the need for labour-intensive farm management duties. With over 100,000 acres already benefiting from the Android version, the iOS version creates new opportunities for farmers, Farmers Producer Organizations, government departments, agri-input, and agri-output industries. The app offers capabilities such as soil condition evaluation, crop well-being tracking, soil moisture information, and precise weather forecasts. It also provides pest and disease warning systems and uses satellite data to identify soil macronutrients. The app offers benefits such as a 25%-30% increase in crop yield, a 50% decrease in pesticide and fungicide use, a 50% increase in farm income, a 30% enhancement in crop water productivity, and a 5-10% reduction in agri-input costs. Sat2Farm eliminates the need for capital expenditure, making it a viable and cost-efficient alternative for farmers. EDC/CJI are pursuing this technology and bring it to Zambian farmers next year.
Developed a Coaching platform to help small businesses by showing them how to triple the current number of leads, double their sales and increase their revenue by $30 to $50 thousand dollars or more without spending a cent on marketing or advertising.
Anniversary gifts for my readers and network
7 steps to business breakthrough
I have written my third book that details the specific strategies I use to generate results.
If you would like a free copy, download it here!
To celebrate with us, I invite you to read the events in chronological order and download a gift to say thank you for being part of our success story. You have to use your  Gmail account to access the content and free eBook