Development Program for job and Wealth Creation Workshop
On 17th Of February 2022, CJInvestiment and its partner SGM- Intrapreneurs Development Cycles of Zambia, in Collaboration with Pretew Food Solutions Limited and ReuMailFab & Marketing technologies and marketing limited held an induction course for its 27 District Program Facilitators drawn from 10 provinces of Zambia. The two-day induction course was held at the Blue Waters Motel, Lusaka, Zambia.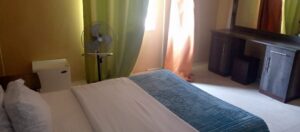 The induction programme for District facilitators aimed to equip them with skills, knowledge, coaching and mentoring, business events, including Expos, Forums, Business plan development, Apprentice industrial exposure, Enterprise development and funding.
The two-day induction course was fully packed with valuable content covering the following topics:
Company structure
Company vision,mission,culture,philosophy and values
How to establish entrepreneurship clubs
Core Duties of Programme Facilitators
Entrepreneurs Crowd Funding App
Community building principles and action steps
The 20KPIs
Presentations by associate partners
Key highlights of costing and pricing
Key highlights on basic entrepreneurship concepts
Key highlights on how to generate a business idea and what makes a good business idea
Key highlights on critical components of a business plan and marketing basic entrepreneurship concepts.
The occasion was graced by Professor Lewis Jere, board chairman for EDC and founder of Gilgal Education Consultancy Ltd.
EDC-CJI Onboarding Workshop Lusaka, Zambia

CEO Steward emphasises a point

Below: District Facilitators on Break

The program will be implementing a countrywide entrepreneurship development programme for job and wealth creation.
CJI/EDC programme will involve training members of the communities in intrapreneurship and small business management, coaching and mentoring business events, including Expos Forums fares etc., Business plan development. Apprentice industrial exposure. Enterprise development and funding.
Our organisation seeks to establish various industries in manufacturing, Agriculture, Mining, Tourism, Transport, Trading and service sectors, among others, in selected districts of Zambia.

Below are some of the positive takeaway home experiences

For more info, please check here!