I am very excited to announce that my premium fr. ee membership training course, The REI Academy is now open for enrolment. You can learn more about the program by signing up for a newsletter and start receiving tips and updates. Most other R E I courses contain piles of slides with generic advice and "write quality content".Nothing actionable, just a lot of fluff.
This training is different. Instead of listening to someone tell you what to do, but will show you how to actively do it step-by-step. You will get to follow along and implement the training in your business, as I do in the videos and instructions. It is about ACTION!
How effective is the training?
Manfred bought his first Home a year after starting his first job in New Zealand.
My coaching program used the process to take a client from nothing to becoming an entrepreneur earning 6 figures per month.
My daughter and her partner bought land worth $360,000.00 in Melbourne in 2019 after starting a new job.

You will emerge from this training with advanced skills and processes you can use to level up your investing performance, train team members and or sell as a service immediately.
[embedyt]https://www.youtube.com/watch?v=u_0OH5HPt9E[/embedyt]
Acquire knowledge on how to form a syndicated investment

portfolio where investors pool capital together to purchase higher quality properties than would be available to individuals.
Able to develop the ability to attract

, nurture and close high-quality clients
Start an online education

flavoured by annual conference to bring together exceptionally experienced real estate professionals, property managers, economics and thought leaders who have a deep understanding of all aspects of investment space
Learn to establish credibility, attract investors

and raise funds for your real estate portfolio if you want to secure the lifestyle you want and the freedom that accompanies it.
Must be able to effectively communicate the value of your particular investment type and raise seven-figure income per year.
Readiness to face challenges

such as competition, regulations surrounding investments and working your tail for the first few years
Develop and get motivated to read books, listen to a podcast, and attend workshops and courses

that outline a blueprint for success and could be applied to immediate action plans. Becoming an expert in real estate is essential in the financial sector to accomplishing the critical step of raising capital for real estate. This will provide you with a transparent approach to your investment portfolio without relying heavily on professional finance advisors.
Be obsessed with growth

.

Hunter encouraged me to make it clear that I am always striving for bigger and better things; that is what successful people do as well. Implying that you are always trying to level up your network, finding the: best-in-class to rub shoulders with."
Sign up today and you will get instant access to More than 6 the shoulder video and lectures.
You will get to watch over my shoulder as I implement the training on real business from start to finish. In fact, Manfred and Kendy (above) are the case studies to share with you that the program works.
Library of pre-Built Templates

:

You will get dozens of plug-and-play templates that make it easy to implement the material, train your team and get results.


20 + step-by-step Process Docs:

You will access downloadable process documents that break down the video content into easy-to-follow step-by-step systems. These are great for people who prefer to follow a checklist and can be used to train team members. All process documents are organised by central project planners.
Private  Mastermind Group: Get direct access to me and over the 20 plus other real estate entrepreneurs to connect, collaborate and get your questions answered by some of the best minds in the industry.
And there is a whole lot more…Enrolment for the R E I course is open BUT it will close after the first 100 people enrol. If you are on the fence, remember that you can access the entire course with a 30-day money-back guarantee. If you don't find it valuable, just email me and I will give you a full refund, No questions asked.
See you inside the members' area.
"Each new day is a new beginning to learn more about
ourselves to care more about others, to laugh more than
we did, to accomplish more than we thought we could,
and be more than we were before." Maria Kadar
Warmly,
Charles Vincent Kaluwasha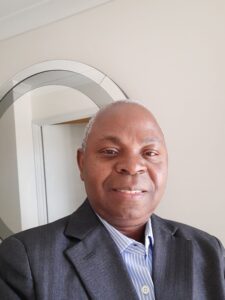 Lighting Up Your Path To build Your Dreams
cjinvestiment.com | lifeonthenet7.com
Email: invest@cjinvestiment.com | Follow us to see behind the scenes here:
LinkedIn | Facebook |Disclaimer |Terms & Conditions