A free productive article summary every week
I want to ensure you know that you can join the community for free!
When you do, you'll be alerted whenever a fresh article summary is uploaded and can interact with others who value personal and professional development in the same way you do.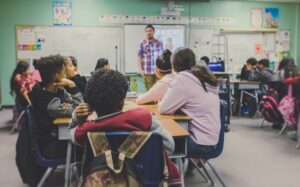 Here is a comment made recently by one of our members:
I thank you for these book summaries. I can't begin to tell you how valuable they are. This is a great community you have built here! — Ashley
And this one:
I am so certain I am in the right place with the right people. — Kathy
Mainly these two remarks make me think of this Charlie "Tremendous" Jones quotation:
"You will be the same person five years from now you are today, except for the people you meet and the books you read."
The Blog This WOW Community is all about helping you level up both!
You can give feedback on the categories you think should be covered and the topics we should include.
I hope you'll take advantage of this free resource.
Although productivity is this month's focus, you can ask questions about any aspect of personal or professional development, not simply productivity.
I would be happy to assist you in any way you require.
That's my pitch, then. Join me this afternoon for a free online Ask Me Anything discussion and receive a fresh, cost-free article summary each week.
Just click here ===>> Blog This WOW Community.​
Thanks, and have a great day!
Warmly,
Charles