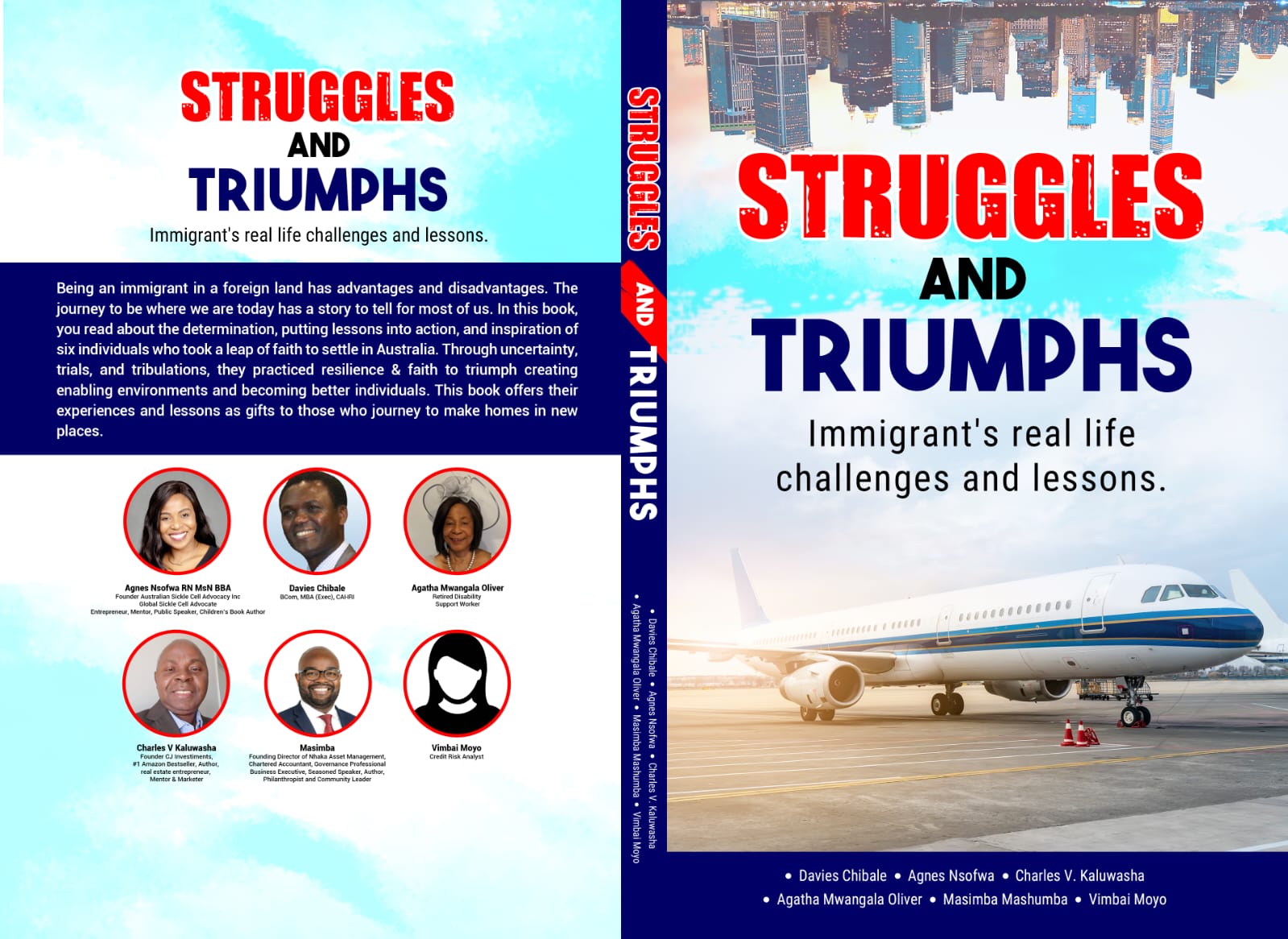 The STRUGGLES AND TRIUMPHS of Immigrants
My new book, The STRUGGLES AND TRIUMPHS, is available for pre-order now!
Through #Publishing House called Olana's World, we bring People's Stories to light.
We have over five projects lined up before the end of the year. We are starting with our Entrepreneur Development Program, which has already kicked off in Zambia, then  As Easy As Email software, C J I Editing Service, School Teaching/membership Software and Business Leverage Advantage System.
But first, I am more excited about introducing the Co-Author Initiative
Project
STRUGGLES AND TRIUMPHS
Immigrants' Real Life Challenges and Lessons
The journey to be where we are today has a story to tell for most of us. In this book, you read about the determination, putting lessons into action, and inspiration of six individuals who took a leap of faith to settle in Australia.
Through uncertainty, trials, and tribulations, they practised resilience & faith to triumph creating enabling environments and becoming better individuals.
This book offers their experiences and lessons as gifts to those who journey to make homes in new places.
Co-authors of this book include Davies Chibale CAHRI Masimba Mashumba, Charles Vincent Kaluwasha, Agatha Mwangala Oliver, Vimbai Moyo and Agnes Nsomfwa MN 💟 RN MSN BBA.
This book will be published in August 2022.
My new book, STRUGGLES AND TRIUMPHS, is available for pre-order now!
My team and I have created some great bonuses for you, including some stellar packages if you'd like to order copies to share with your friends, clients, prospects or community. You register your interest by sending your active email at support@cjinvestiment.com or inbox to be one of the first to receive a copy.
I appreciate your support ❤️