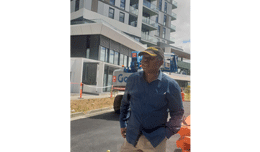 Team Management, Delegation, and Implementation Techniques that Work
When running an organisation with a diverse workforce, it is imperative that you manage them well, delegate their responsibilities, and promptly put their ideas into action to achieve maximum results.
This episode will teach you how:
Lance discusses the significance of making the mental shift from a team member to an entrepreneur. It's not like he asked himself the same questions as a team member did as an entrepreneur. As a worker, you might ask yourself, "How am I going to get everything done?" Everything was placed squarely on his plate. "Whom am I going to get to do this for me?" is the entrepreneur's self-question. Rather than pondering "how," focus on "who."
Entrepreneurs have a fierce foe in perfectionism. When it comes to this role, 80 per cent is more than enough for Lance. "Let's get 80 per cent out there and learn from market feedback," he says. What do you think? Is that good enough for the market? Lance agrees with Randy that the most challenging transition from being a sole proprietor to employing others is realising that "Nobody can do anything better than you."
How do you go about communicating what you're thinking to someone? Asks Lance to Randy? how do you hold them accountable to see that it is completed? " It's your job as a leader to have a crystal-clear idea of what you want and how you're going to get there. Lance outlines his goals in a one-page bullet-point plan. He'll explain why he's undertaking a task or project, as well as his dreams and the desired outcome.
Instead of setting hard deadlines for accountability, Lance talks through the plan with his team member and asks, "What do you think is a reasonable time frame to get this done?" It is important to him that they feel treated fairly when setting updates for him. Another critical factor is having confidence in one another. If they have a problem, they can bring it to him, but he will not follow up on it. He lets them be in charge of the final product.