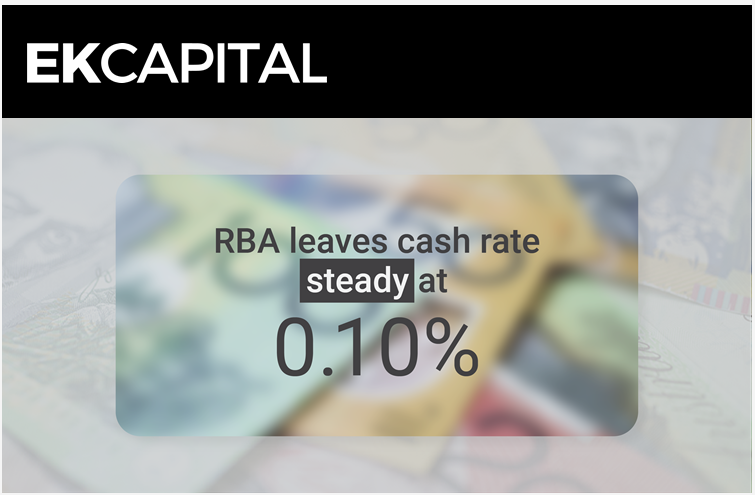 RBA holds cash rate steady at 0.10%
This is a quick release from my business partner EK Capital to our esteemed clients and those who want to be part of our community that we are open to helping you with your investment decision.
As was widely expected, the Reserve Bank of Australia (RBA) has kept the cash rate at a record-low 0.10%.
It has now been exactly 12 months since the RBA last moved the cash rate – which was a cut of 0.15 percentage points.
The next move in the cash rate is almost sure to be up. But the RBA has said repeatedly that is unlikely to happen in the short term.
Statement by Philip Lowe, Governor: Monetary Policy Decision | Media Releases | RBA
What does it mean for you?
If you contemplate investing in property, this is the right time to plan before Australia's cash rate and property prices go up as per CoreLogic
Complete our no-obligation consulting form today!
We are here to help structure a plan for your financial freedom…
PO BOX 389
Fairy Meadow NSW 2519
Authorised Credit Licence No. 486112
Authorised Credit Representative No. 478065