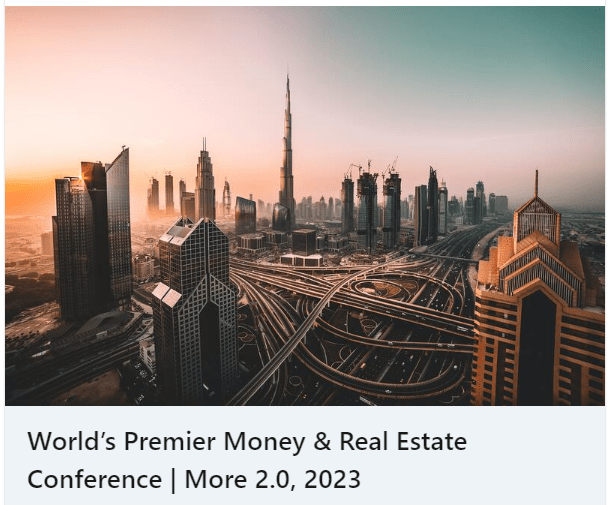 Outstanding Leadership Award-MoRe2.0 Conference (Spring 23)
I am excited that I have been invited to participate in the nomination process for the "Öutstanding Leadership Award" by the www.more2conf.com research team on the basis of 5 criteria:
Leaders Reputation
Educational Background,
Professional Experience,
Creative Thinking and
Decision Leadership
This event will bring together the best and brightest from the real estate and finance space from around the globe under one roof at the More 2.0 Conference at Holiday Inn, Dubai Festive City.
Expected attendance is 400+ The 3-day.
The agenda will include a wide range of informational seminars, keynote addresses, panel discussions, and exhibits showcasing the newest products in the market.
Being chosen for the shortlist makes me really happy. I'll put in a lot of effort to meet the conditions and will be present to feel what it's like to win an award. Enjoy the advantages that come with this event as well, specifically:
Obtain an award trophy and one minute of microphone time on stage.
Website and other social media networks are awarded a seal.
A video interview with just you
Future improvements in networking, business opportunities, and access to other events
A picture will appear on the "Award and Recognition" page of the conference magazine, among many other advantages that I will not describe here. #realestate #finance #leadership #dubai #experience
We are developing a fantastic SoftWare to help you scale your business efficiently. Watch a demo here