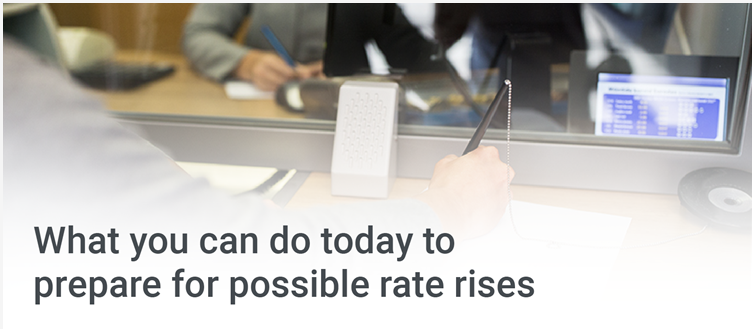 Is it time to re-finance?
Mortgage payments for millions of Australians are expected to rise as a result of recent increases in the cash rate, prompting the nation's residents to wonder whether or not they can afford to keep their homes.
Is it wise to remortgage at this time?
Although much hinges on your unique circumstances and objectives, there is rising evidence that suggests you might be considering refinancing. A home loan review is in order to make sure it still meets your needs.
As a starting point, here are some points to think about.
Additional rate hikes in the future are expected.
There will be further increases in interest rates, as Governor Philip Lowe of the Reserve Bank has made quite plain.
He has even said that a cash rate increase of 2.5% might be appropriate.
Any time the Federal Reserve raises interest rates, borrowers with variable-rate mortgages will likely see their monthly payments rise. I have been already notified by my lender that from 22 June, they were increasing my variable interest rate by 0.50% per annum.
To what extent does it make sense to refinance?
You have been with your current lender for quite some time.
Although it may be daunting to consider, homeowners who have been paying on the same mortgage for several years may be able to save money by switching to a different lender who is offering more favourable terms.
You have no idea what an offset account or redraw facility is.
A variety of modern loan options and features exist specifically to assist borrowers save costs and improving their financial situations. A redraw facility and an offset account are two common alternatives.
Making extra mortgage payments using a redraw facility allows you to save money on interest without giving up access to your money.
You can open a transaction account that is tied to your mortgage and use that money to pay down the principal. Interest is reduced as a deposit is applied to the loan balance.
Things are different now
Refinancing is a viable option if you have experienced a change in your financial circumstances or your life objectives since you first secured your mortgage.
The amount of debt you have is completely unmanageable.
Debt consolidation is a common motivation for refinancing. To do this, one must refinance their mortgage and use the proceeds to settle their financial obligations.
It's crucial to discuss the benefits and drawbacks of debt consolidation with us to determine if it's the best option for you.
You need to get at your equity
In some cases, you may wish to leverage your equity to make a major investment or home improvement.
You may accomplish goals like these via refinancing your mortgage.
Interested in learning more?
With interest rates fluctuating like they are right now, you may want to evaluate your current financial situation and determine if refinancing is a good idea.
For the best possible mortgage loan, we can help you calculate the impact of future interest rate hikes.
Charles Kaluwasha