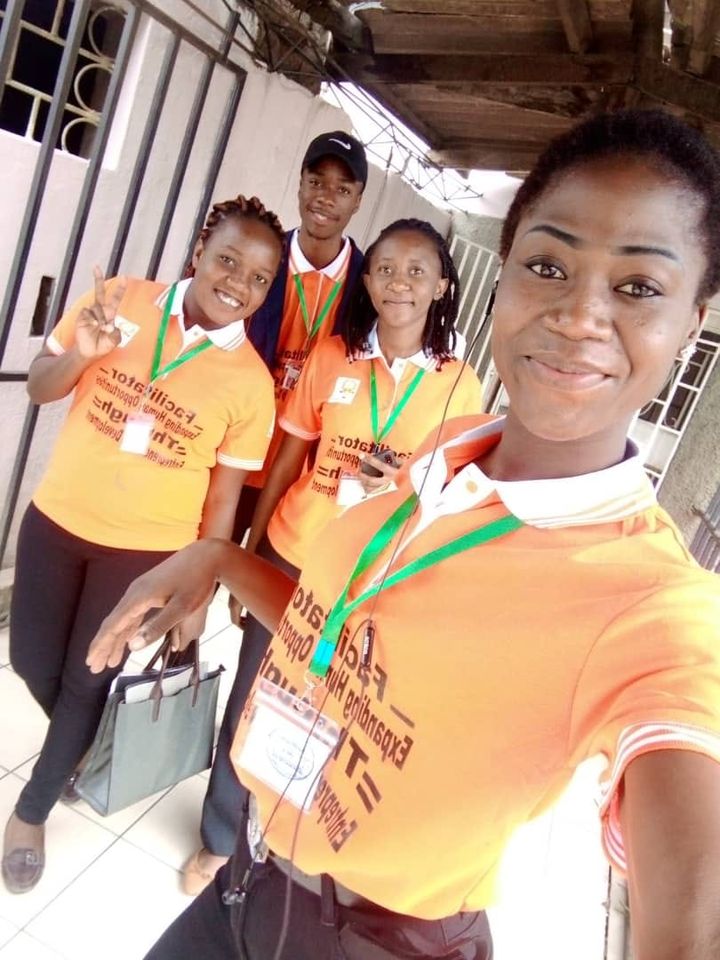 District Commissioner implores entrepreneurs development circles to develop Entrepreneurial Mind for Job and Wealth Creation
The guest of honour, Nyimba District Commissioner Mr Paul Daka delivered his speech to launch the programme in Nyimba and began by saying that he was extremely delighted and felt humbled to have been invited to officially launch EDC and CJ Investment's entrepreneurship development programme in Nyimba district today. The new dawn government's desire was to diversify and grow the economy through entrepreneurship and enterprise development Society with Sustainable Employment Opportunities that Guarantee Wealth for its People. The programme also helped to prepare potential beneficiaries of various government empowerment programmes and support the government achieve its economic agenda.
He told programme beneficiaries who gathered there that they had made a very important decision to become part of the Entrepreneurship development programme that would help to develop an Entrepreneurial Mind for Job and Wealth Creation. The programme was one of the initiatives that created support structures through which government policies and programmes on entrepreneurship and capacity development for social-economic development through job and wealth creation could be implemented.
He told the gathering that developed countries with strong economies such as Japan, China, Russia, the USA etc. have had their economies built significantly by entrepreneurs. Research indicated that in 1969, U.S. entrepreneurs created 274,000 new corporations; and today the number exceeds 600,000 companies.
Another indicator of the popularity of entrepreneurship was the keen interest expressed by students in creating their own businesses. An increasing number of young people were choosing entrepreneurship as a career rather than joining the ranks of the pinstriped masses in major corporations.
He further stated that according to the Global Entrepreneurship Monitor (GEM), a study of entrepreneurship across the globe, 10% of the U.S. population aged 18 to 64 engaged in entrepreneurial activity. The study
also found that 9.5% of people in the 42 GEM countries analysed were involved in starting a new business.
75% of those on the Forbes list of the 400 richest Americans are first-generation entrepreneurs. Self-employed people are four times more likely to become millionaires than those who work for someone else.
Small businesses also played an integral role in creating new products, services, and processes. Many important inventions traced their roots to an entrepreneur; for example, the zipper, the personal computer, the FM radio, air conditioning, the escalator, the light bulb, the helicopter, and the automatic transmission all originated from entrepreneurs.
He said that that status quo was what the Zambian government desired to achieve going forward, and the EDC and CJ Investment's entrepreneurship development programme exactly responded to that.
He expressed extreme happiness as a government to see the participation of the private sector in the implementation of government developmental policies, plans and programmes. He then pledged EDC and CJ Investment their utmost cooperation and support to ensure that the programme was a success.
He further stated that he was reliably informed that there were 151 people who had made the decision to be part of programme beneficiaries organized in 5 entrepreneurship clubs in the Nyimba district. He reminded the beneficiaries that the programme sought to inspire life and contribute to actualizing the government's developmental plans by adopting a model where citizens took practical steps of applying acquired entrepreneurship skills in real business situations for job and wealth creation.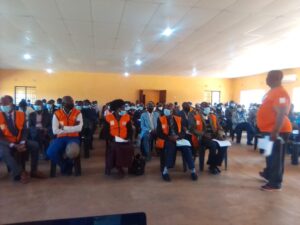 He stated that the new dawn government under the able leadership of his excellence Mr Hakainde Hichilema, the president of the great republic of Zambia, had increased Constituency Development Fund (CDF) from K1.6m to K25.7m to enable many more citizens to benefit from the national cake through various projects.
The business training you beneficiaries would receive from EDC/CJ Investment entrepreneurship development programme would equip them with knowledge and skills that would enable them to succeed in managing businesses and contribute to the success of government empowerment programmes.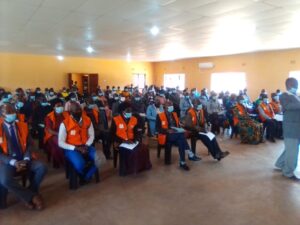 He informed the beneficiaries that they were being patriotic by merely accepting to be part of the programme. He said that they had responded to the government's call of taking up entrepreneurship as a vehicle to diversify and grow the economy through enterprise development, job and wealth creation. He told them that what the programme did was to equip beneficiaries with knowledge and skills to start, grow and manage their own businesses with much ease. It created a solid enterprises foundation ready to:
Receive government and private funding for expansion
Receive foreign investors for business partnerships
Access workplaces in the industrial yards
Take advantage of the Multi-Facility Economic Zone (MFEZ)He then implored them all, to take the programme very seriously, be committed and apply themselves up to the end.
He told EDC board chairperson, Dr Lewis Jere, that his government would want to come back again and be part of the ceremony to hand over 10 businesses to 151 programme beneficiaries who had embarked on a 12-month-long journey to company ownership for job and wealth creation. He then declared EDC/CJ Investment Entrepreneurship Development Programme for job and wealth creation officially launched in the Nyimba district on Saturday 30th July 2022.
Stick with us for the next speeches and activities…
Expected beneficiaries' activities and benefits by EDC Chief Executive Mr Steward Makanse
Welcoming statement by the Chief Executive Officer of C J Investiments Pty Ltd
Chief Ndake's remarks
Rendering thanks and closing remarks by Board Director Dr Lewis Jere
Entertainment and refreshments
To avoid missing out on these activities, sign up for our friendly newsletter
Contacts of Implementing Partner Organisations
Partner: Entrepreneurs Development Circles
Name: Mr Steward Makanse
Position: Founder/Chief Executive Officer
Indeco House, 5th Floor, Room 506, Cairo Road
C/O P.O. Box 30560, Lusaka, Zambia
Mobile: +260 971 032 787/ 760 114 844
Email:info.entredevec@gmail.com
Website:https://www.entredevec.com/
Partner: CJ Investments Property
Name: Mr Charles Kaluwasha
Position: Founder/ Chief Executive Officer
Phone: +61 437 771 036
Email: info@cjinvestiment.com
Website: https://cjinvestiment.com
5/420 Secret Habour BVLD, WA 6173, Perth, Australia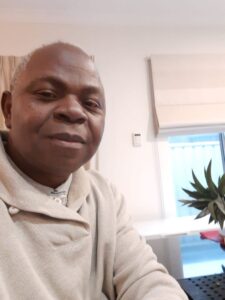 Build The Life of Your Dreams
P.S. Want to invest in this fantastic opportunity? We have a place for you, just fill in your details here!